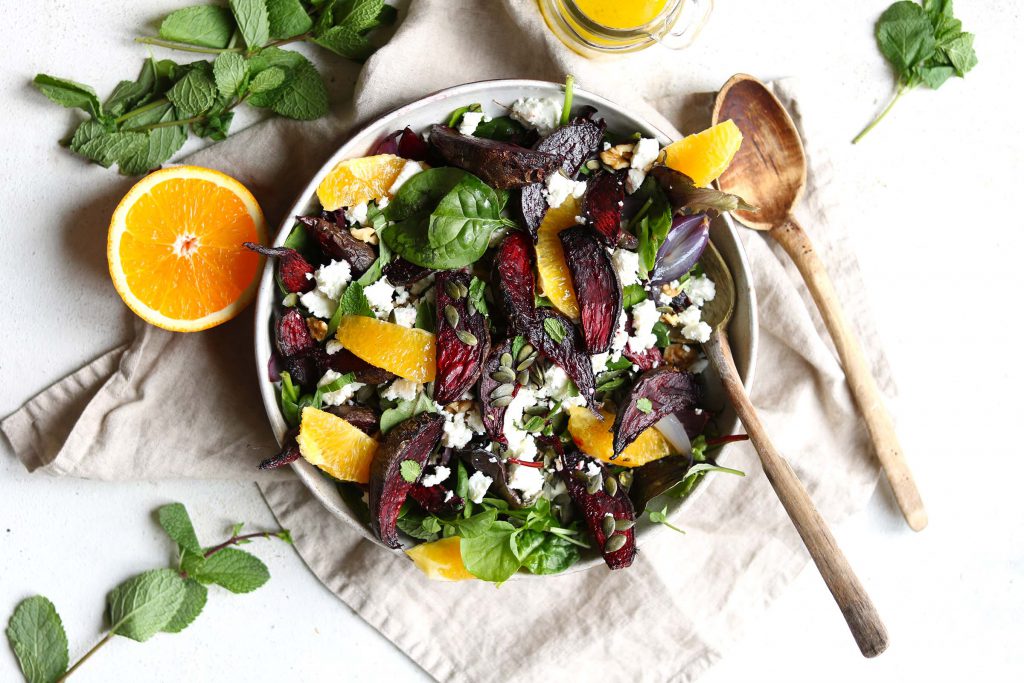 INGREDIENTS :


Yields 4 salads 
1 acorn squash (preferably 1 pound) 
1/4 piece of kabocha squash 
1 cup Brussels sprouts 
2 cups arugula leaves 
1/4 cup Pumpkin Seeds 
2 tbsp honey 
1/8 cup Pumpkin Seed Oil 
1/4 cup lemon juice 
1/2 cup shaved parmesan cheese 

INSTRUCTIONS:

Heat the oven to 350 degrees. Slice acorn squash into rounds that are about 1 inch thick in width. Slice kabocha squash into half moon shaped slices also about 1 inch thick.
Drizzle both kabocha and acorn squash with olive oil and honey, season with salt and roast in a 350 degree oven until soft but not falling apart. Core brussels sprouts and cut into 1/4 pieces, season with salt and pepper oven roast in oven at 350 degrees.

Sprinkle Schlacher & Söhne pumpkin seeds with salt and lightly toast pumpkin seeds in oven until they pop and are a light brown.

Blend together the Schlacher & Söhne pumpkin seed oil and lemon juice for the vinaigrette. To assemble place a slice of acorn squash in the center of the plate and then prop up a piece of the kabocha squash in the middle.

Lightly dress the arugula leaves, Brussels sprouts and pumpkin seeds with the vinaigrette and place the salad mixture on top of the kabocha squash. Sprinkle with shaved parmesan cheese and drizzle some of the pumpkin oil vinaigrette around the salad.