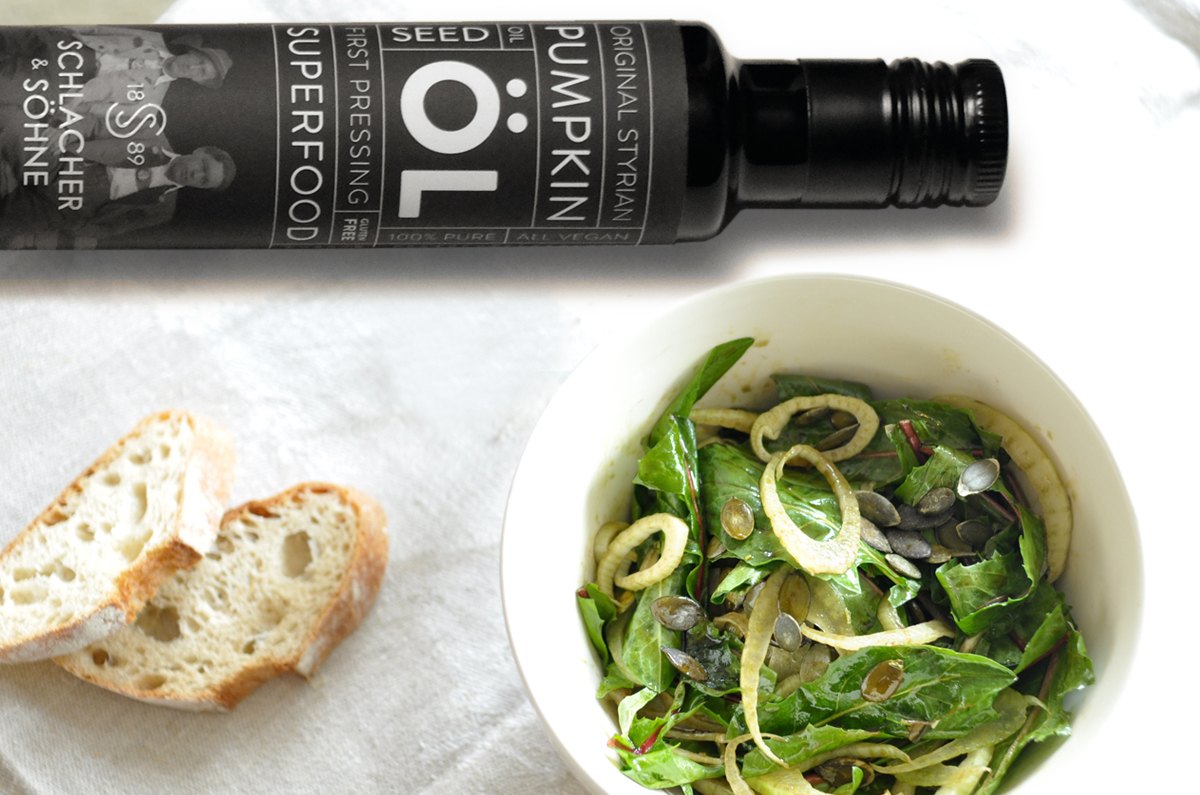 INGREDIENTS: 
Seasonal lettuce (mâche

rosettes, 

iceberg lettuce, lamb's lettuce, rocket salad, endives or Chinese cabbage), 
Salt, 
White Wine Vinegar, 
Pumpkin Seed Oil, 
Garlic, 


INSTRUCTIONS: 
Prepare and wash the lettuce. Add Schlacher & Söhne Original Styrian Pumpkin Seed Oil, salt and vinegar and toss. 
For those who like it the Styrian way, season the lettuce with crushed garlic.
TIP:  
Add the oil just before serving, and brace yourself: The dark green oil will look unusual at first but the delicate nutty flavour will soon win you over!